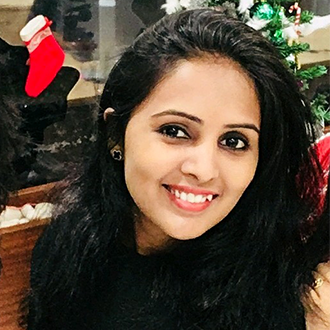 The day I joined Scorpio Marine Management, I realized that the working atmosphere here is totally different from the previous companies where I have worked. Scorpio Marine follows an open-door policy due to which there are absolutely no hierarchical barriers here. One can simply walk into MD's or Director's cabin at any point of time for discussion without any hesitation. Top management at Scorpio are highly supportive. They provide us authority to make decisions for certain tasks on our own. All these factors have not only increased my confidence but also kept me motivated.
Priyanka
Role: Recruitment
The main reason for me to stay with Scorpio Marine Management for so long is because of one thing, the people. People over here smile when they come to work; people here cooperate with one another; people here are positive about the way ahead; and most importantly people at Scorpio Marine are always genuine. Other major companies tend to talk the talk, but the body language of the employees say something entirely different. Even though Scorpio Marine has grown massively, the core moral values of the people at Scorpio have remained intact.
Capt. Firdaus
Role: Environment, Energy & Support Team Director (Technical)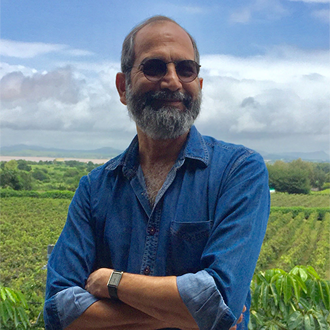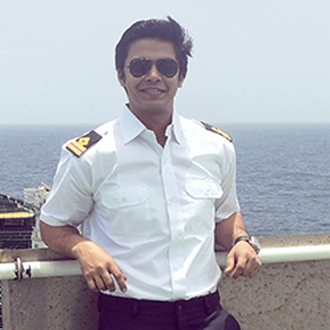 I truly believe that Scorpio Marine's number one priority is safety, comfort and well-being of sea farers. There have been quite a few instances where Scorpio Marine has actually set the benchmark for the industry. One of the very recent examples is Scorpio Marine's latest Mediclaim policy which provides insurance to us and our close family members throughout the year. It doesn't even matter whether we are on board or on shore. Such level of care and support from the management is absolutely outstanding.
Sumeet
Role: Engineer Officer on board
As a teenager I was always fascinated by a career in merchant navy. Scorpio Marine Management saw the potential in me and provided financial assistance for my training. During the training process, Scorpio was highly supportive and was there with me at every step of the way. I think about this every single day and I consider myself extremely fortunate to receive Scorpio's help to achieve my dreams.
Nilesh
Role: Deck Cadet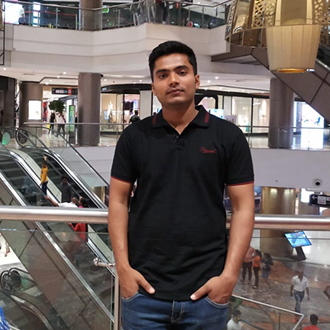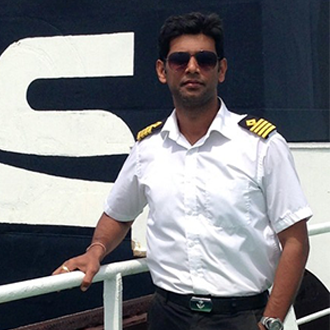 Over last few years, Scorpio Marine Management has grown tremendously, from 4-5 ships in early 2000s to more than 100 ships today. But the most remarkable factor is that the company was able to keep its core values unbroken. Credit goes to the humble and modest leadership team of Scorpio Marine who are very sociable and always try their best to keep us satisfied by personally visiting us and hearing our thoughts whenever they can.
Capt. Rohit Ranjan
Role: Master